At Goode Brothers, your home comfort is our top priority. That's why we offer reliable HVAC equipment and outstanding work in East Texas. Our specialists are educated in a wide selection of services, so you can be confident in your results. We'll offer the support you are seeking, whether it's adding a new HVAC system or repairing and inspecting your present equipment. We're available to assist with all of your needs, so call us at 903-291-0608 or contact us online to request an appointment now.
"Nathan was GREAT. I was ready to have the whole system ripped out. We felt it was not as promised. As soon as I started describing why we were upset.Nathan smiled it said he could fix it. He guaranteed I would change my mind about the heat pump after he was finished. Did not believe him but he was right. After 10 minutes.of working in the attic he asked me to give it a second chance before I gave up. Whatever he did WORKED . My bill is back down, the noise is gone, and we don't expect an airplane to land in middle of our bedroom anymore. Goode Bros is lucky to have Nathan to not just fix the a/c but to convince customers it is worth giving it a try."
- Evelyn W.
"Brian Elkins did an excellent job on replacing my ac compressor. Had us back up and running in no time. Thank you so much Brian!"
- Jack F.
"Extremely satisfied with today's experience. Definitely giving a 5 star rating for Nathaniel Tapley! We will for sure be requesting him for future maintenance. He was honest and also very sincere about getting our unit fixed so we can be comfortable in our own home."
- Gracie R.
Our Comfort Club Membership helps to protect and maintain your equipment.
• Lubricate motors
• Check fan belts (if applicable)
• Inspect and/or clean filters
• Check evaporator air temperatures
• Check wiring and connections
• Check refrigerant charge
• Check operating pressures
• Check capacitor outputs
• Check voltage and AMP draw
• Clean condensate line
• Check performance of system
• Check contactor points
• Check pressure switches
• Clean condenser coil
• Check temperature differential
• Clean washable CleanEffects pre-filters
**Evaporator cleaning is extra.**
• Lubricate motors
• Adjust controls (if needed)
• Adjust combustion air to burners
• Check fan belts (if applicable)
• Inspect and/or clean filters
• Check air temperature rise
• Check wiring and connections
• Clean burners
• Check capacitor outputs
• Clean and adjust pilot assembly
• Check for gas leaks in furnace
• Check heat exchanger for cracks
• Check performance of system
• Check heat strips
• Check heat pump in heating mode
• Check heat pump in defrost operation
**Heat exchanger cleaning is extra.**
STANDARD

Benefits Include:
• Twice a year inspection
• Priority customer service
• 10% discount on parts
• 24-hour emergency service
• No overtime charges
Goode Brothers is happy to supply Longview and the surrounding area with outstanding heating and cooling service. Our expert technicians strive for perfection with up-to-date education, training, and certifications to ensure we fulfill all your HVAC needs. From minor repairs to comprehensive installation projects, we'll handle things quickly and professionally.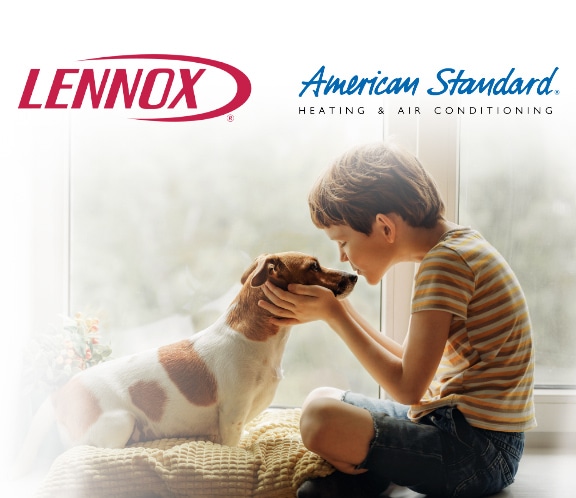 Serving

Longview and
The Surrounding Area